Remember you found this company at Infoisinfo 931300713?
---
Address
U26/5, White Town House,DLF Phase III. P.C. 122010, Gurgaon, Gurgaon. Show map
---
---
What you should know about Nirmala Sewani
Nirmala Sewani is one of the top best Astrologer in gurgaon, Jaipur, NCR. She is a Vastu Specialist and provides valuable information of Vastu dosh. A calm, composed and poised Nirmala Sewaniaims and works towards instilling these intrinsic values in all who turn to her to turn their lives in the right direction. She proposes solutions that purport to bring out the real meaning of life providing complete solace and peace of mind.
Her inspiration to inspire people comes from multi sources, the greatest of them being nature. This unparalleled creation of God with its astonishing and magnificent beauty breathes life into all it touches. It was this grandeur and dazzling brilliance that found its way into Nirmala's heart and life and became her first teacher and guru before she embarked on her journey as a full-time student with her gurus.

Nirmala always looked up at her father for confidence and support which she received whole heartedly. He knew his little girl was different and gifted and stood by her as her pillar of strength as she took on the world in her stride.

Nirmala's the top Astrologer spiritual life had so many contributors however it was Late. Mr G. Bharkatiya, her brother in law, friend, and guide who streamlined her worldly life. He trained her impeccably on how to lead her daily life, organize and plan resources and utilize them effectively.

With so many contributing forces in her life, Nirmala sought to use them not just as own her way of life but included these impelling traits in her therapeutic endeavors thereby……Inspiring Serenity.
Social networks
Services
Nirmala Sewani made her first prediction when she was 13 years old in Jaipur. She told her 15-year-old neighbor that she would soon run away from home. And a week later the prophecy came true, much to the discomfiture of this intuitive predictor, who was accused of not only having prior information about the plan but also of masterminding it. "But," laughs Nirmala, "this incident only strengthened my belief in myself and my intuition."
This mystery woman has been predicting the future by listening to the voice of her patrons using no other input to make the predictions, except her strong intuitive powers since then she is known as the best voice, vibration expert. Of course, to back her intuition she has acquired the formal knowledge of Palmistry, Astrology and Voice Analysis. She started her formal practice in 1989 and now this much sought after Soothsayer, whose long list of clientele includes big names in the business and film industry, literary world and politics, runs offices in Jaipur and Gurgaon. Nirmala strongly believes that while astrology employs mathematics to determine the position of the planets, the act of interpreting their influence on human beings is an art that has room for error. Stressing the role of intuition in predicting the future, Nirmala asserts that astrological readings, which ideally should be based on the time of conception, can be about 85 percent correct. Placing palmistry still lower to astrology for accuracy, as the lines of the hands keep changing, this postgraduate in sociology and philosophy vouches for the technique of decoding voice vibrations, which, she says, can help her make predictions that are 92 to 99 per cent correct. Though a firm believer in destiny, Nirmala asserts that you can modify your future. Occult, according to her, works like medicine to reduce and neutralise the negativity. "The universe is made up of positive and negative energy. So, with the help of Tantra, Mantra and Yantra you can increase the positive forces and decrease the negative ones. So, if a person is destined to tie the knot at the age of 42 years, you can bring forward the marriage to 24 with occult power. Likewise, the effect of a serious accident in the offing can be nullified."
Photos and videos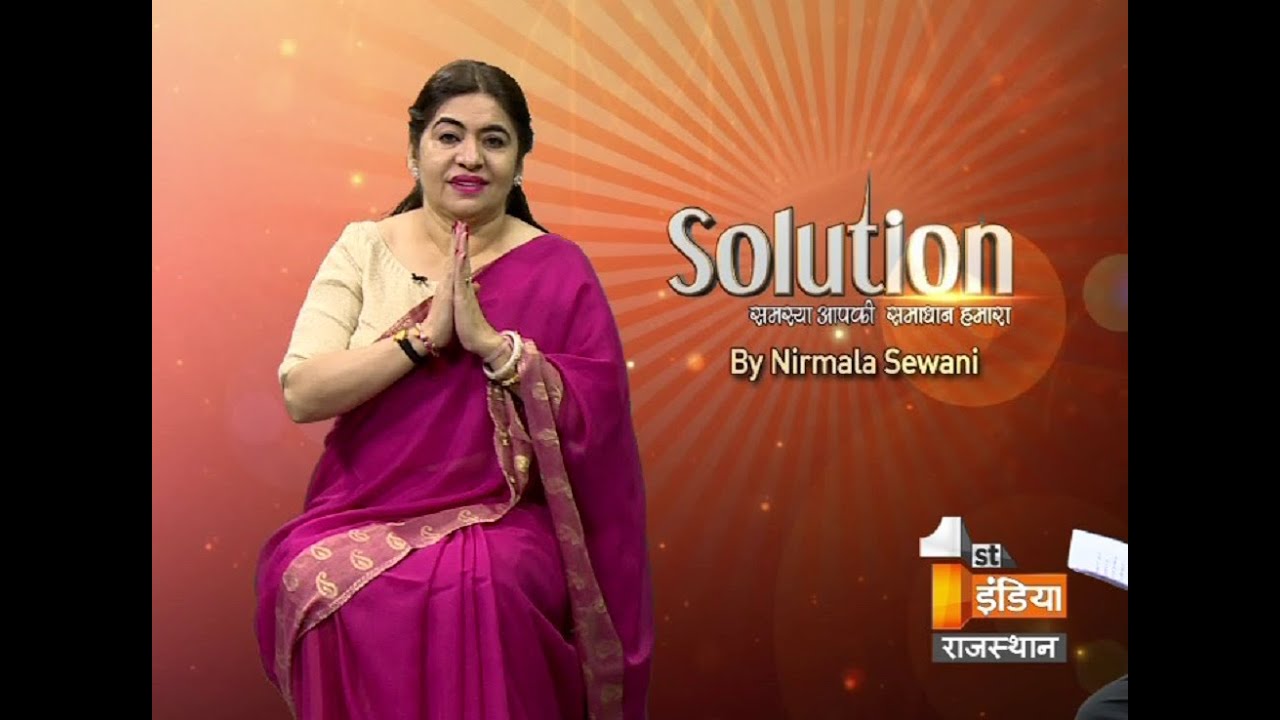 Additional information
Payment methods we use:
Cash
Credit card
Debit card
Bank transfer